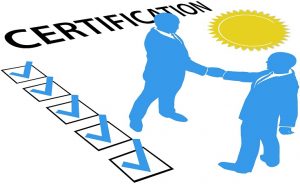 Independent of geographical region, the credential complements local HR practices.
Is this Certification Right for Me?
Demonstrate your strategic international HR leadership with the Certified Human Resources Professional – International™ (CHrP™) from Institute of Human Resources Management(IHRM). The CHrP, for internationally based HR leaders, validates senior-level HR competency and mastery of generally accepted HR principles in strategy, policy development and service delivery in a single international setting.
Am I Eligible?
To be eligible for the CHrP you must meet one of the following conditions for education and experience*:
Have at least four years of experience in a professional-level HR position + a master's degree or global equivalent,
Have at least five years of experience in a professional-level HR position + a bachelor's degree or global equivalent, OR
a minimum of seven years of experience in a professional-level HR position + a high school diploma or global equivalent.
* The CHrP requires documented knowledge of local employment laws.
What Is the Exam Format & Length?
Computer-based Testing (CBT) online Exam
Exam time: 2 hours and 30 minutes.
Exam length: 105 scored questions (mostly multiple-choice) + 25 pretest questions
Language: English (Spanish Translation Aid available)
What Is Covered?
Review the CHrP Exam Content Outline for details.
How Much Does It Cost?
Exam Fee*: $495 + Application Fee: $100
* Once an exam application is approved, no refunds will be made whether a candidate withdraws or no longer wishes to take the exam.
To make certification more accessible worldwide, IHRM offers a global allowance for thier exam which provides the exam at a reduced fee. Applicants who live in low-income, lower middle-income, and upper middle-income economies as defined on the World Bank Country and Lending Group list will pay a reduced exam fee of $200 USD/ $300 USD.
Save money by bundling your exam with prep materials
Package your exam with a selection of preparation materials and insurance at the same time for a lower overall cost
* Bundling cannot be done after an exam has already been purchased
When Can I Take the Exam?
Testing for the CHrP is available year-round.
How Do I Remain Certified?
Your certification is one off after testing. To maintain your CHrP credential, you must earn 60 hours Continuous Education over a three-year time span.