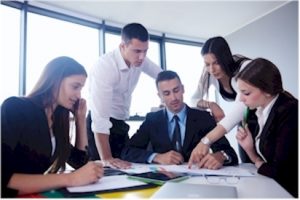 The Certified Conflict Manager (CCM)™ course, designed exclusively for the Institute of Human Resources Management, will provide you with the skills necessary to resolve conflicts peacefully, fairly and decisively while staying emotionally balanced. This innovative certification is designed for HR professionals who are looking to work for either small businesses or large corporate entities.
Why choose the Institute Of Human Resources Management?
FREE training material included with all certifications
Affordable and Respected
Flexible: Training and exam done 100% online
Competency based: Take the exam as soon as you're ready
Members nationwide working for top companies
Frequently asked questions:
Are There Prerequisites?
No, the Certified Conflict Manager certification includes all of the course work required to study for and pass the final exam.
Is the Certified Conflict Manager Certification Test Difficult?
Certified Conflict Managers must function at a high level within an organization. They are usually HR professionals who deal with conflict on a regular basis.
How long is the training course?
The training course is self-paced or Classroom.
Is the test proctored?
Yes, the test for the Conflict Management course is proctored. It is timed, with a limit of 3 hours. You may take the test online, from home or work whenever you are ready.
What will I receive after I pass my Exam?
You will be mailed a Certificate Of Completion.
How would I list this certification on my resume?
Certifications are generally the last item listed under the education section of your resume. List them directly beneath your college information in this format:
Certifications:
Institute of Human Resources Management
– Certified Conflict Manager (CCM)™